Administrator Billing Statement View
Administrator Billing Statement Access
By default, only those with a role in the service may access billing statements. However, there are a number of instances where a lab manager or administrator may need documentation for ledger transactions. This can be accessed through the Administrator Dashboard.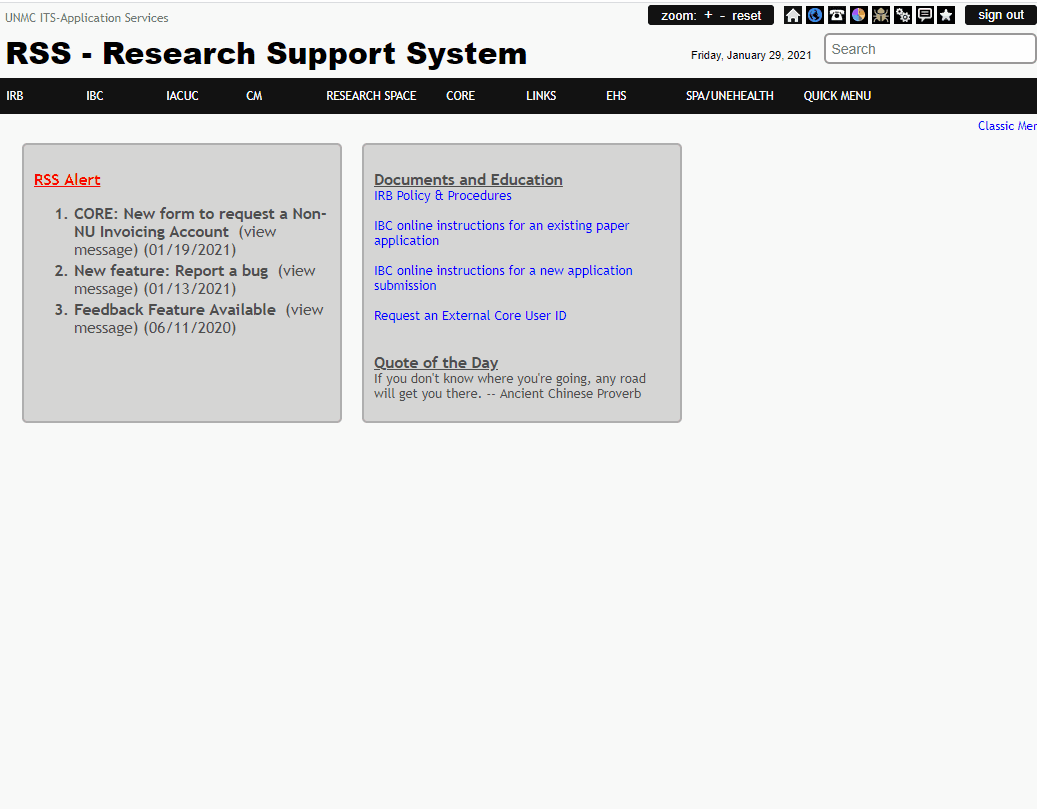 Show Step-by-Step Details

First, Select "Administrator Dashboard" from the Core > Billing menu.

Enter the cost object of interest and a begin date for the query. Click the "Search" button to retrieve billing statements.

This will retrieve all billing statements that have used the cost object irrespective of the Billed faculty or Core.

In the results window, click the view link to open a pdf document which can be printed or download for your records.

If you wish to download a table with the statements you may use the Export to Excel feature.

The export feature will generate an xml table of the results. This feature will not include the detailed statements.
Creating a Favorites Report
If you manage multiple accounts you may find it helpful to create favorites so that your reports are ready to run as needed. Once you've run a report, you may save the result in a favorites list.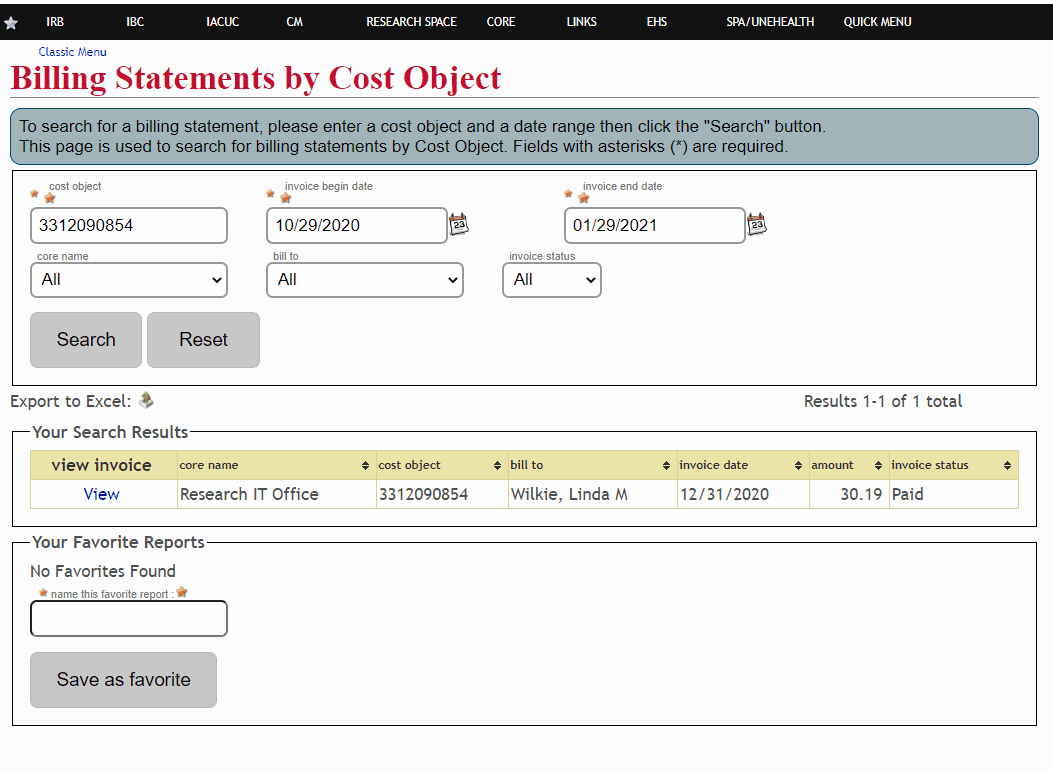 Show Step-by-Step Details

You must run the Billing Statements by Cost Object report at least once in order to save the results as a favorite.

If you are satisfied with the results of your search, simply enter a name for your report in the "name this favorite report" field and "save as favorite".

The next time you launch the dashboard you will have the option to "Load" your report. This will populate the required fields and allow you to adjust those as needed, i.e. the next month's dates. You must then use the "Search" button to retrieve the data.

You can also "Delete" a report for a cost object that you no longer monitor.